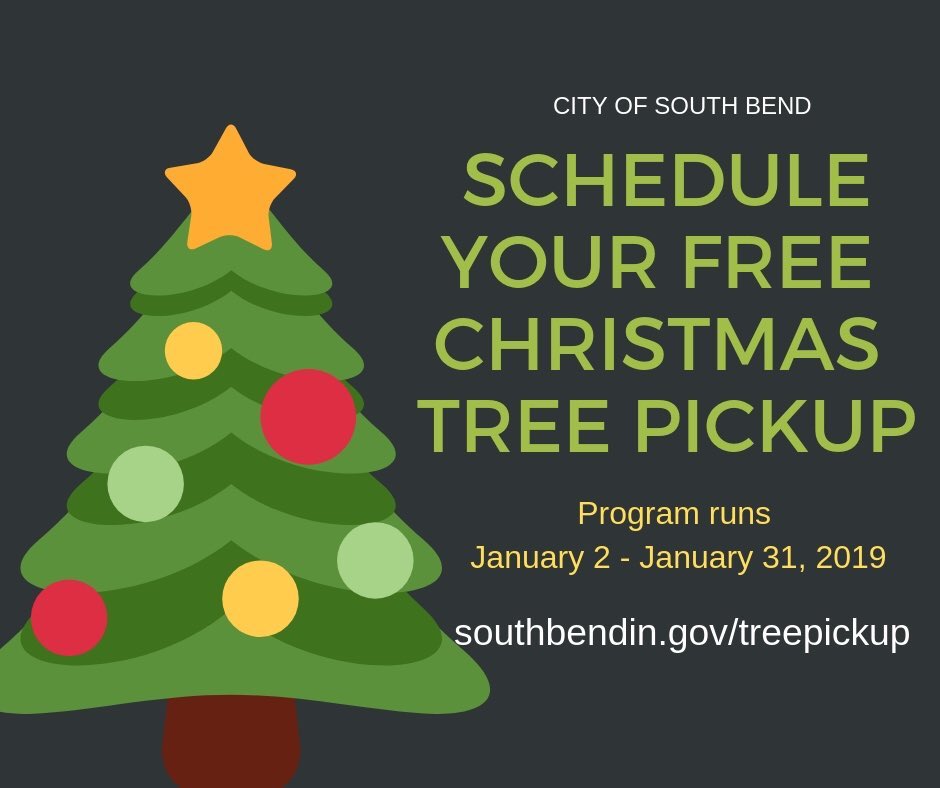 Christmas Tree Pickup
If you're looking for a way to recycle your live Christmas tree, the City can help! Christmas tree pickups begin January 2. Schedule your pickup at the link below or call 311.
Related Resources
Learn more about what's going on in South Bend
Contact
Dial 311

574.233.0311 Phone

574.235.5567 TTY

County-City Building
227 West Jefferson Blvd.
South Bend, Indiana 46601
Get Directions
Departments you may need
Looking for more information on City services? Visit 311 City Services
Get information about your property, utilities, and City programs.